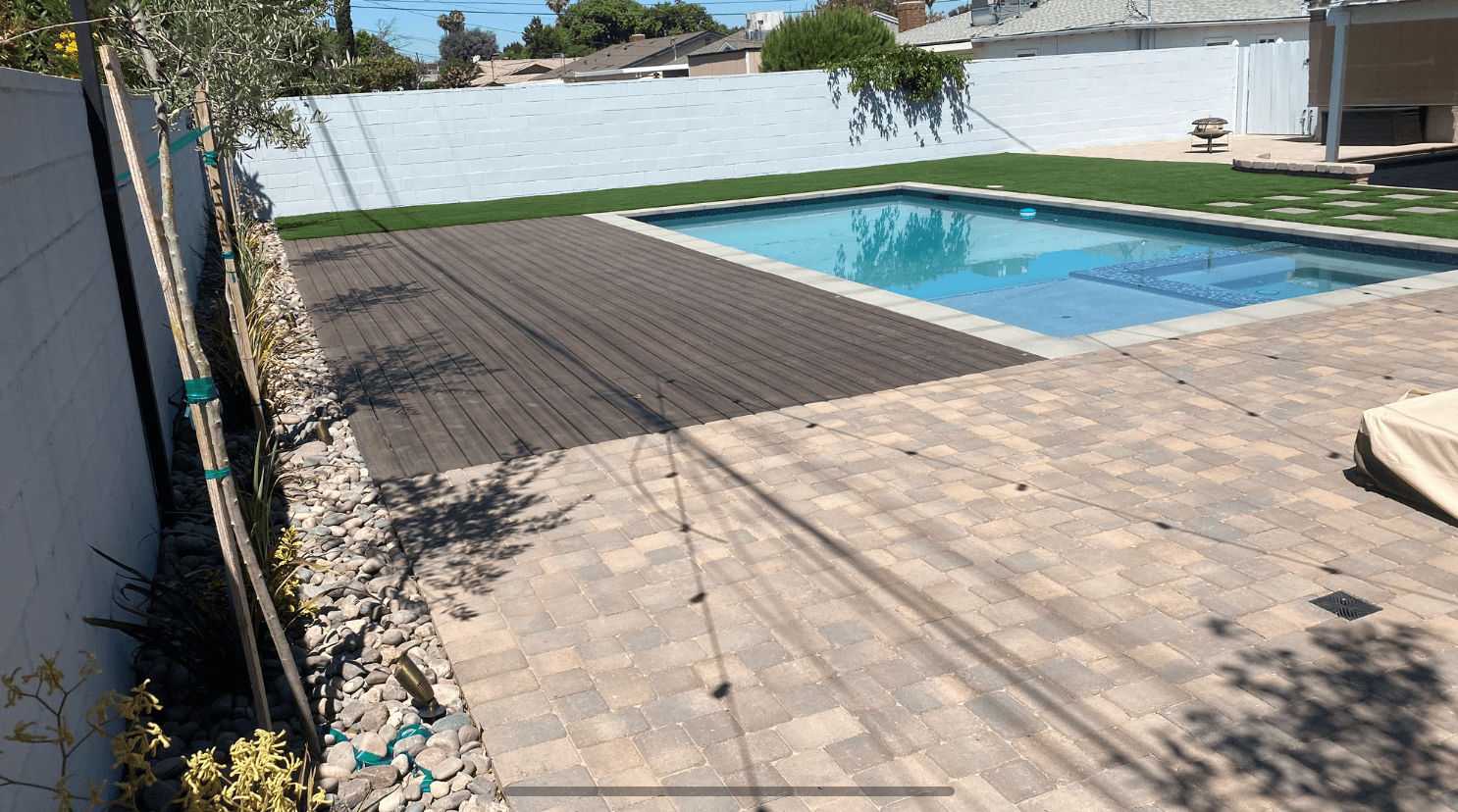 Los Angeles County's

Outdoor Living Experts

Home Sweet Home Remodelling is a family-owned business with 12 years of experience in outdoor living. We specialize in artificial grass, concrete with turf strips, pavers, swimming pools and full back yard remodel. We offer fair prices, and no job is too small or big. We are fully licensed and bonded. We offer free estimates and free consultations. Give us a call today!

If you can dream it, we can built it.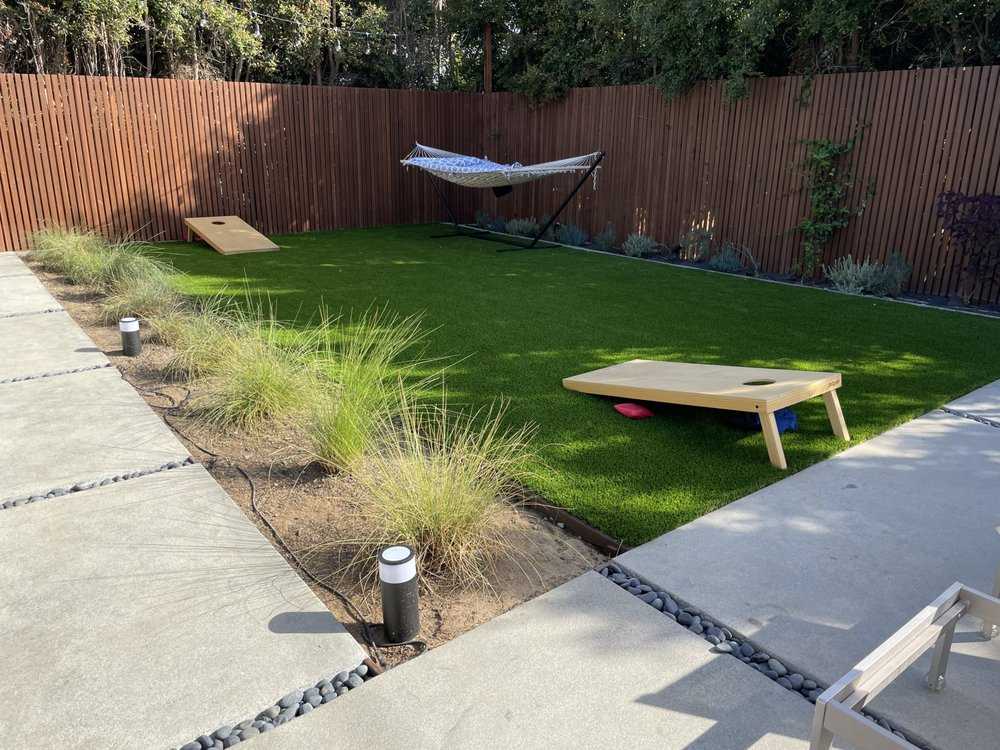 Artificial Grass
From your own backyard golf hole to dog safe play areas, our artificial grass will bring a vibrant green to your yard, all without the maintenance and water bills! Our turf is completely dog safe, lead free, and made right here in the USA!
Pavers and Concrete
Add a beautiful path or driveway to your home with interlocking pavers, they will never crack and the pavers come with a 25 year lifetime warranty! We will make your vision come wo life with a huge variety of styles and color options!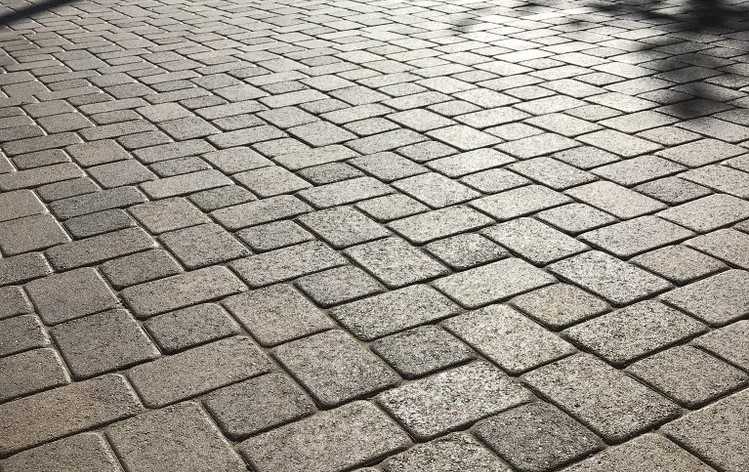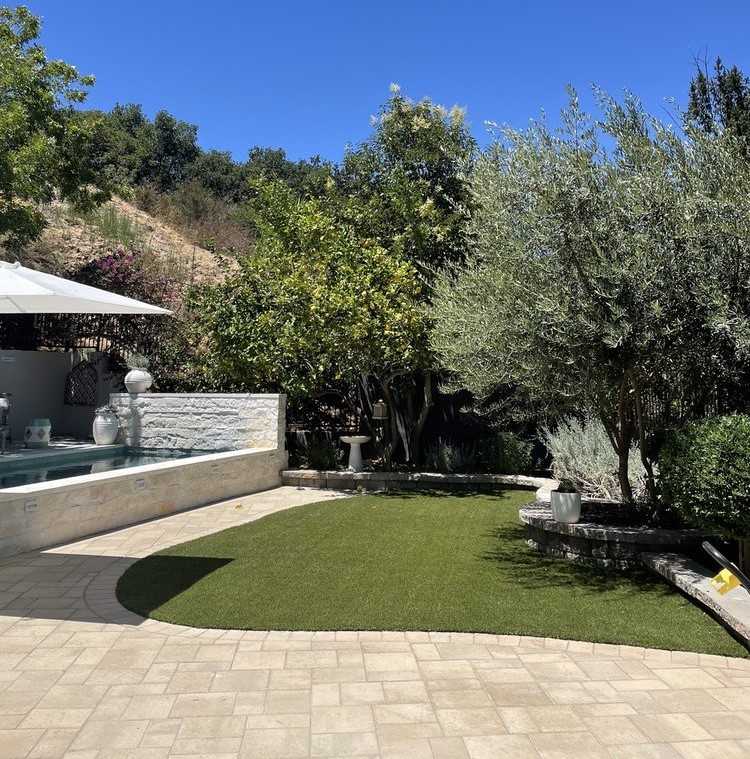 Back Yard Remodeling
Bring your dream back yard to life, our experts will work with you to create an amazing modern yard with the all amenities you could ever imagine (fire pits, water features, landscaping, patios & more)
Swimming Pools and Spa
Cool down with your family and friends with your own pool! We do water features, hot tubs, pool re-plasters, custom pools, and more! No pool is too big or small, we can do it all.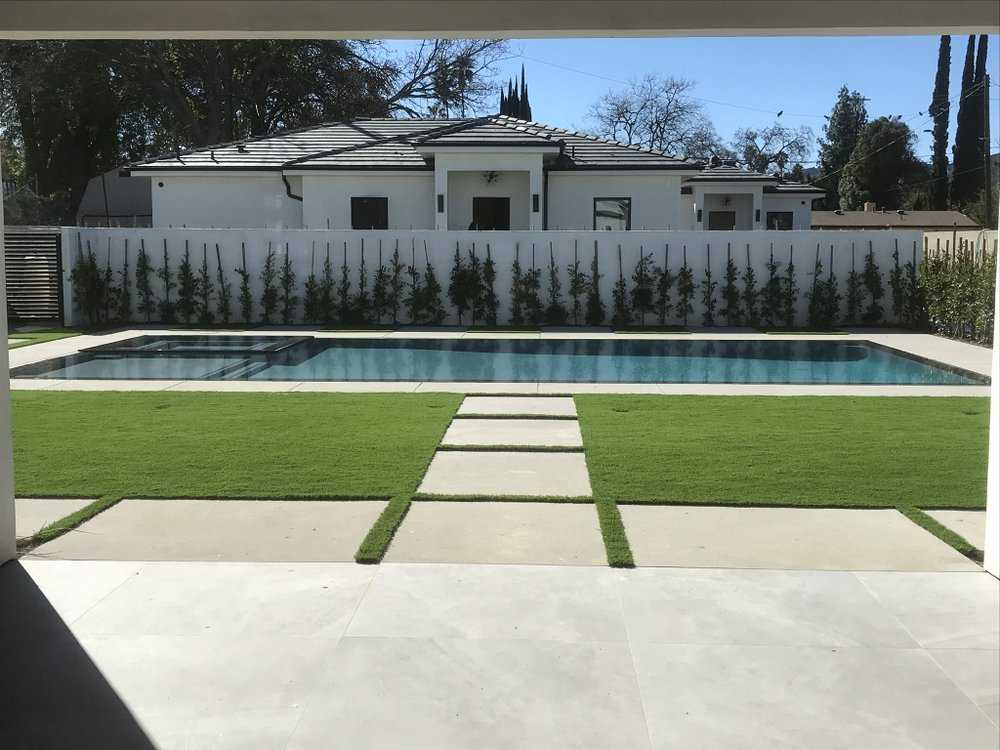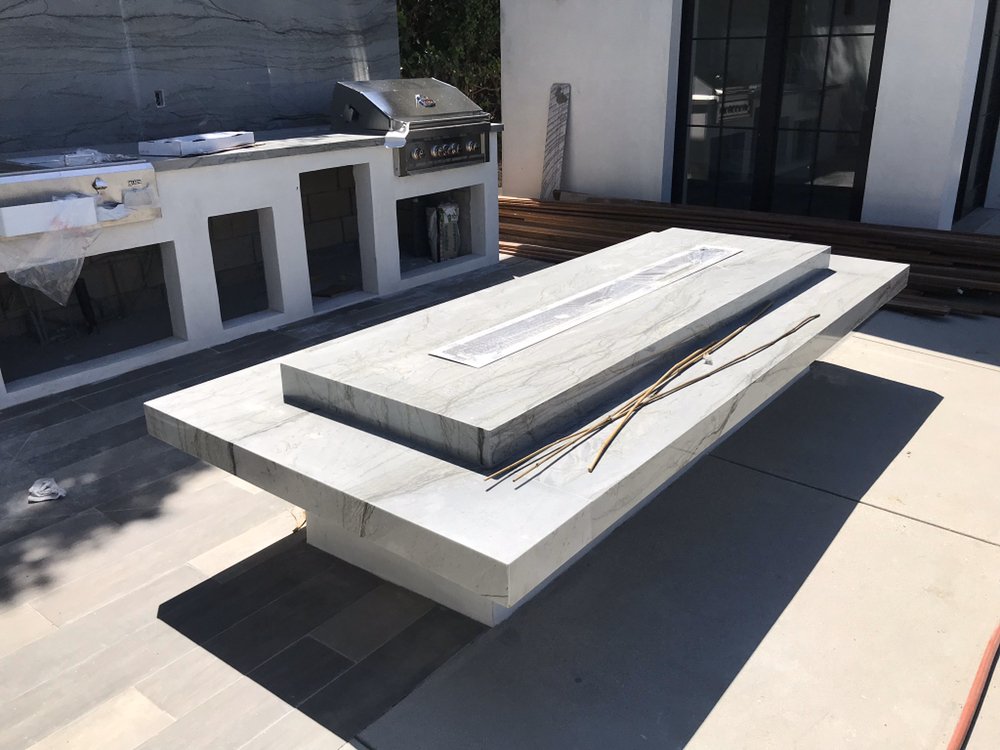 12+

Years

Experience across the Los Angeles County area
Local

Business

We are a local business proudly owned and operated right here in town.
100%

Satisfaction

We don't settle for mediocre - we're satisfied only when you're 100% satisfied.
What Our
Customers

Say About Us
10yrs ago I considered getting turf but there were very few options that looked real and felt soft. Now, there are plenty of options that offer all the features of real grass without the hassle. The process was smooth and the project moved fast. I got a free evaluation one week and after deciding to proceed, it took 5 days to start. Within two days the project was complete. Roy and his crew perform amazing work and maintain a professional attitude. Here is the pre install. no more mowing, watering, trimming, reseeding,,, Anybody want to buy an electric mower? Search for it on Let it Go, I'll Be happily listing it tomorrow. :))
After meeting with Roy and other turf installers, we decided to choose Roy because of his great friendly demeanor and we also thought he would give us the best value for our money. He wasn't pushy at all and had great ideas for the backyard that we never even thought of, such as breaking down some concrete and extending the grass area over concrete that looked so bad because of all the cracks. We also didn't even know it was possible to put artificial grass over concrete, but it is! We also liked the grass selection that was offered and it came with a 16-year warranty. Before I never liked to go in the back. Now I have a huge smile on my face every time I go out there, and I WANT to spend time in the yard now. The turf also made our yard look bigger than before which we weren't expecting. We would recommend Home Sweet Home to everyone we know. Our yard has improved tremendously and our dog loves it as much as we do which makes us even happier! THANK YOU SO MUCH, Roy and team!!!
Roei and his team installed turf and stepping stones at my home. Prior to this, I had gravel that became a big problem: pebbles all over, unstable to walk on and overall, very unhappy with how it looked. Roei was very responsive to my initial request for an estimate. His quote was very much in line with my thinking. We talked on a Friday and the work started (and was completed) the next Tuesday. His crew was on time, hard working and did excellent work. After they completed the job, the were fastidious in cleaning up the area. I could not be more satisfied with Home Sweet Home and it's employees. Highly recommend. 10 stars!
Roy and his crew did a great job on our artificial turf. For our front and back yard. We were tired of maintaining our grass and the high water prices in LA. When Roy came by to give us a quote, he was on time, friendly and gave us a competitive price. He gave us his honest opinion and didn't try to upsell anything. The project was completed fairly quickly with good communication. His guys were respectful and fast. The turf has a warranty for 16 years and the labor is for 1 year. The installation was professionally done and no steps were skipped. We've only had the new turf in for a few days and so far it's been great.
Roy and his crew were very good in their job. They were very professional, prompt, and excellent in laying down the turf. He gave me great advice to what I should do to my backyard even though I had some idea what I wanted. Once completed, the yard was gorgeous and I was very satisfied. They cleaned up thoroughly and completely. Thank you, Roy for my new backyard! We will enjoy it for many years.
This company is amazing. I had a complete full renovation of my backyard . I am very grateful and happy with Roy and his team, they did a job that exceeded my expectations. The project they presented to me was so professional and they suggested new ideas that made my backyard look stunning. They are very professional, from day one they arrived on time and completed the work in less time than established. I definitely recommend it and I would work with them again, they go to any area and the prices are affordable. Thank you Roy and your team for an excellent work .
Thank you Roy and Nathan for this amazing backyard, they did for me the outdoor kitchen and the turf. They were very professional, fast, they were attendant every single day to supervise the job and they kept me in the loop unlike previous contractors I worked with... Thank you again, you're the best and you will definitely hear from me again.
We love our new house We had a big project to do and was looking for one company that handle all together for us . From beginning we knew Roy the project manager from home sweet home remodeling is our guy! His knowledge is way more then everyone we have tried ,He came with great ideas for our infinity pool and back yard with beautiful sod and fire fit ,We also extremely happy with our pavers in the front. Roy was paying attention to details and manage crews well We truly recommend Them.
We had Roy from home sweet home remodelling upgrade our backyard from bad look DG to a beautiful artificial grass Roy was on top of the job and make sure we are happy from beginning Home sweet home providers turf samples to choose from and they finished the job within three days ,Roy crew was impressive and polite we are very happy and we hope to use them again in our other projects.
We heard about Roy from home sweet home Remodeling through our neighbours that did beautiful front lawn Roy did our backyard with artificial grass and plants with drip system will love the way looks the job went fast and smooth Roy was the project manager from start to finish we definitely going to recommend home sweet home to our friends and family and use them for future projects Thank you Roy